Featured
Prime Minister Sheikh Hasina formally inaugurated textbook distribution program for the 2015 academic year. she also opened the distribution of "Daisy Multimedia Books" for the first time for visually-impaired students. Mr. Vashkar Bhattacharjee, Program Manager of YPSA handover Multimedia Books to the Prime Minister in the occasion. Read more ››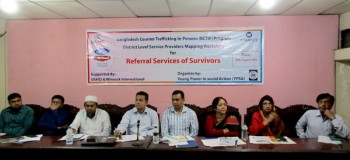 YPSA organized a District Level Service Providers Mapping Workshop on Referral Services for the Survivors under YPSA-BCTIP Program (Bangladesh Counter Trafficking-in-Persons) supported by USAID and WINROCK International. The workshop was held at the Chittagong Press Club on 29 August'16.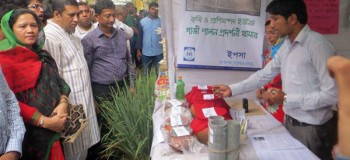 A three-day Fruit Tree Fair 2016 begins at Sitakund on 28 August arranged by Upazila Agricultural Extension Division. The fair was inaugurated by Didarul Alam MP, Member of the Parliamentary Standing Committee on the Ministry for Expatriate Welfare and Overseas Employment. YPSA set a stall at the fair.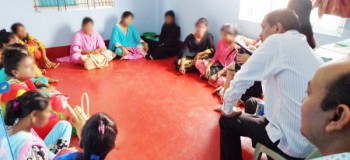 Mr. Dr. M Ziya Uddin, HIV/AIDS Specialist & Ms. Smirti Biswas, United Nations Volunteer of UNICEF visited the YPSA's "Strengthening  Health and other Opportunities for Vulnerable Adolescent" (SHOVA) project at Dhaka on 23 August 2016. During the visit they meet with adolescent female sex worker group and discuss their risks and endeavor to understand their knowledge level on HIV …Read More »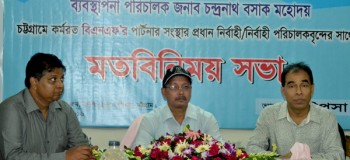 Besides government, NGOs have contributed for advancing the UN Millennium Development Goals and they will play important role in achieving Sustainable Development Goals. The government has established Bangladesh NGO Foundation (BNF) to support the NGOs, with a view to associate the Non-Governmental Organizations and mandated to take up socio- economic development activities and poverty alleviation initiatives through NGOs having previous experience …Read More »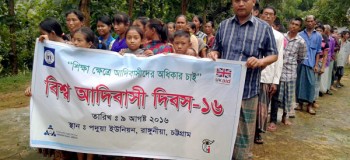 The International Day of the World's Indigenous Peoples is observed on August 9, 2016 (Tuesday) on YPSA-Community Legal Services for Access to Justice Project (CLS) area to promote and protect the rights of the indigenous population at program area. There were four upazilla's in YPSA-CLS area namely as Fatikchari, Rangunai, Ramu and Moheshkhali, where about 10 thousands …Read More »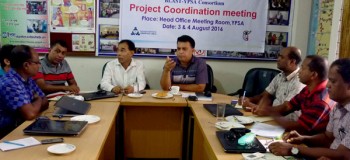 YPSA-Community Legal Services for Access to Justice Program (CLS) is working for the legal empowerment of marginalized and underprivileged communities in Bangladesh especially on Chittagong and Cox's Bazar Districts. For Capacity Development, Common Understanding of the program and on sharing the quarter activity; A Project Coordination Meeting was held at YPSA-Head Office, Chittagong on 03-04 August, 2016. …Read More »
YPSA became winner of the Accessible Books Consortium Award for Accessible Publishing Initiative at the International Excellence Award 2015 held in London Book Fair (LBF) , UK.
YPSA was selected winner at the Regional Grant Competition 2013 'Youth Solutions! Technology for Skills and Employment', organized by The World Bank, Microsoft Sri Lanka and Sarvodaya-Fusion.
YPSA won The Information Society Innovation Fund (ISIF Asia) Awards. The Awards Ceremony took place during the Internet Governance Forum in Istanbul, Turkey 2 Sep 2014.
YPSA received champion award from Manthan Award South Asia 2010 for Ship Breaking in Bangladesh web portal and special mention award for DAISY for All in Bangladesh.
YPSA received National e-Content and ICT4D champion award 2010 for DAISY and Special Mention for Shipbreaking in Bangladesh web, arranged by Ministry of Science and ICT, Bangladesh Govt.
YPSA was awarded International Youth Peace Prize IYPP 1999
Recent Research Report and Publication
Get Connected
Like us on Facebook
Subscribe to our YouTube Channel
Support us