Featured
Prime Minister Sheikh Hasina formally inaugurated textbook distribution program for the 2015 academic year. she also opened the distribution of "Daisy Multimedia Books" for the first time for visually-impaired students. Mr. Vashkar Bhattacharjee, Program Manager of YPSA handover Multimedia Books to the Prime Minister in the occasion. Read more ››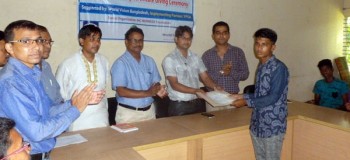 It was a great success to arrange such a event to give certificate to the Vocational Tgraining graduate, 27 children of the 2nd batch of YPSA-WV project, on 23rd June'2016. Sitakund UNO Md Najmul Islam Bhuiyan, General Secretary of NGO Coordination Body Mr. Selim were there including high officials from World Vision who are highly satisfied with the YPSA-SBY project accomplishment. …Read More »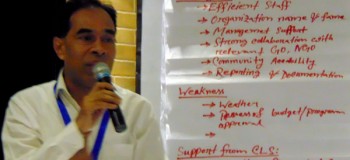 A two-day Regional Partners Coordination Meeting was held during 20-21 June 2016, with the partners of Community Legal Services (CLS), jointly organized by YPSA, CODEC and BBF at the Hotel Well Park, Chittagong. Chief Judicial Magistrate of Chittagong Munsi Mohammad Mashiur Rahman was present as chief guest in the meeting.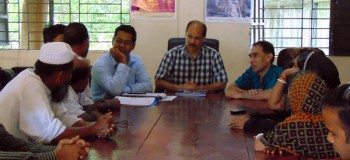 Community Legal Services, Team leader Mr. Jerome Sayer and Projects Coordination Specialist Mr. Nafiz Imtiaz Hassan visits YPSA-Community Legal Services for Access to Justice Programme Area Fatikchari, Chittagong on 22 June, 2016. This visit was facilitated by Md. Mahabubur Rahman, Director-Social Development Program (SDP), YPSA and co-facilitated by Md. Abdus Sabur, Program Coordinator, YPSA-CLS Programme. The visit …Read More »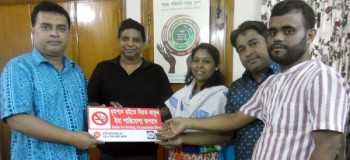 As per the Tobacco Control law, YPSA launched No Smoking signage at YPSA head office, Chittagong on 22 June 2016 . For ensuring the compliance of the section 8 of Tobacco Control law, YPSA will ensure the display of no smoking signage in its all offices. On behalf of smoke free project Ms. Nasim Banu, Team leader handed …Read More »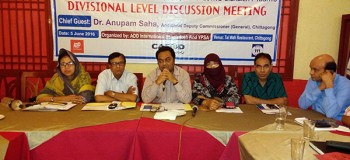 Introducing quota system during admission for the students with disability in Chittagong City Corporation schools, establishing disability friendly Digital Academy, disability friendly budget from regional to national level and all citizen services need to be disability friendly in order to achieve Sustainable Development Goals. Speakers proposed in a divisional level discussion meeting titled "Sustainable Development Goals (SDGs): …Read More »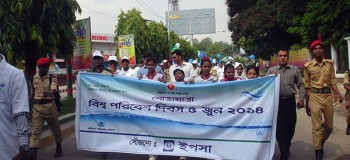 YPSA with the support of HSBC arranged seedlings distribution, rally and discussion meeting on World Environment Day at Sitakund. YPSA led first community radio in Chittagong Radio Sagor Giri FM 99.2 broadcasts special program on World Environment Day. YPSA with the support of Arannyak Foundation organized rally, discussion meeting, seedlings distribution and essay competition on environment at …Read More »
YPSA became winner of the Accessible Books Consortium Award for Accessible Publishing Initiative at the International Excellence Award 2015 held in London Book Fair (LBF) , UK.
YPSA was selected winner at the Regional Grant Competition 2013 'Youth Solutions! Technology for Skills and Employment', organized by The World Bank, Microsoft Sri Lanka and Sarvodaya-Fusion.
YPSA won The Information Society Innovation Fund (ISIF Asia) Awards. The Awards Ceremony took place during the Internet Governance Forum in Istanbul, Turkey 2 Sep 2014.
YPSA received champion award from Manthan Award South Asia 2010 for Ship Breaking in Bangladesh web portal and special mention award for DAISY for All in Bangladesh.
YPSA received National e-Content and ICT4D champion award 2010 for DAISY and Special Mention for Shipbreaking in Bangladesh web, arranged by Ministry of Science and ICT, Bangladesh Govt.
YPSA was awarded International Youth Peace Prize IYPP 1999
Recent Research Report and Publication
Get Connected
Like us on Facebook
Subscribe to our YouTube Channel
Support us